HENRY WOODWORKS
FINE HARDWOOD FLAGCASES

---
HENRY WOODWORKS is a small family owned business located in the heart of Tennessee. We offer one style flag case in several different woods and finishes. By keeping the design simple, we are able to increase production, maintain high quality and low cost. We inspect materials and workmanship at each stage of the process,including a final inspection before shipping. All flagcases are the finest wood. (No man-made materials) The inside and outside edges are routed and a brass plate for engraving is included with each. These Flagcases are made for the standard 5 x 9 Ft. Memorial Flag. We feel the families of our Veterans should have access to an economical option, where they can proudly and beautifully display their flag, which is the symbol of their loved one's service to this country.
For further information call Robert or Charlotte Henry at 615-237-9028 or E-mail Us
ALL ORDERS ARE SHIPPED VIA UPS UNLESS OTHERWISE REQUESTED.
---
WALNUT STAINED POPLAR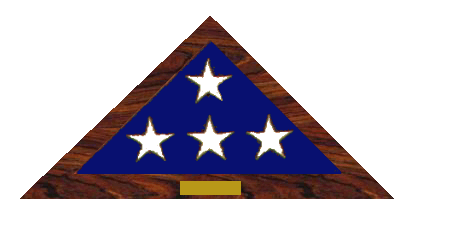 GOLDEN OAK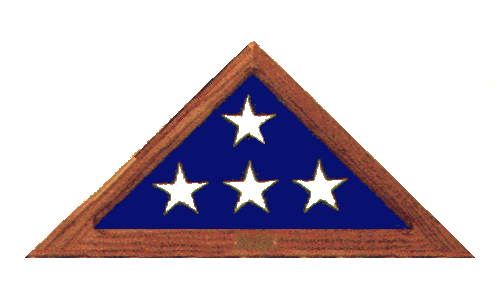 NATURAL MAPLE
CHERRY STAINED POPLAR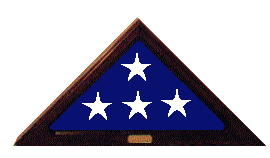 Price for any style pictured above $55.00
---
WE PROVIDE FLAG CASES OF THE HIGHEST QUALITY AT A REASONABLE PRICE, SHIPPED ASAP WITH A 100% CUSTOMER SATISFACTION GUARANTEE.
---
HENRY WOODWORKS
15 FRIENDSHIP LANE
WATERTOWN. TN 37184
615-237-9028
PH 8 A.M.-5 P.M. CENTRAL STANDARD TIME
E-MAIL
HAND CRAFTED FINE HARDWOOD MEMORIAL FLAGCASES
---
PRICING: ALL PRICES ARE IN U.S. DOLLARS.
---